Your wedding planning has started, and I am sure you have discovered there are many things to think about! Your luxury wedding invitation order will be one of those things. I have created a helpful step by step guide as to how the order process works from initial enquiry to design completion.
1. What do you require?
When you first get in touch you will probably have lots of questions. In order to help with your wedding invitation order, I will have a chat with you to establish what you are looking for. We can discuss any ideas you may have and the style of invitation that you would like. I will find out more about the style or theme of your wedding day and how your invitations can continue your theme. This will be your guests first insight into your wedding day and it is essential to get the styling exactly right.
We will also need to discuss details that you require for your wedding invitations such as the amount of information you want to give your guests. Do they need information about local accommodation? Are you having menu choices for your guests? How many invitations do you need? Have a read of my wedding invitation wording blog for more help with this.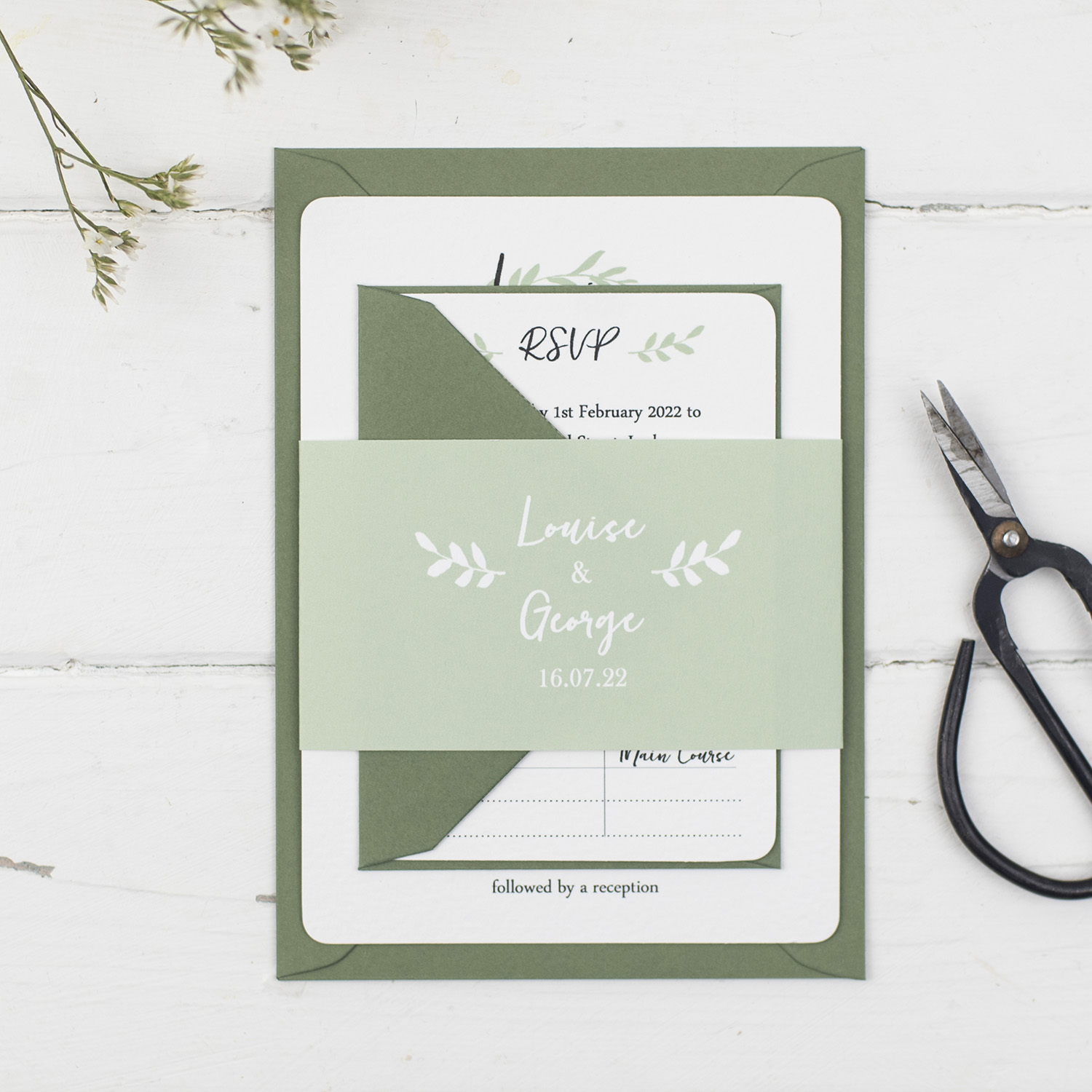 2. Discovery consultation
In order to find out about your design style and the wording information required there are several ways we can chat.
Many of us lead busy lives and time is often short. Chatting by email in your own time may be the best means of communication for you.
Alternatively, we can have a chat over the telephone and follow up with images and ideas sent by email.
If you prefer something more visual and personal a zoom call may be more appropriate for you. I will be able to show you some of my collections along with card and embellishment samples.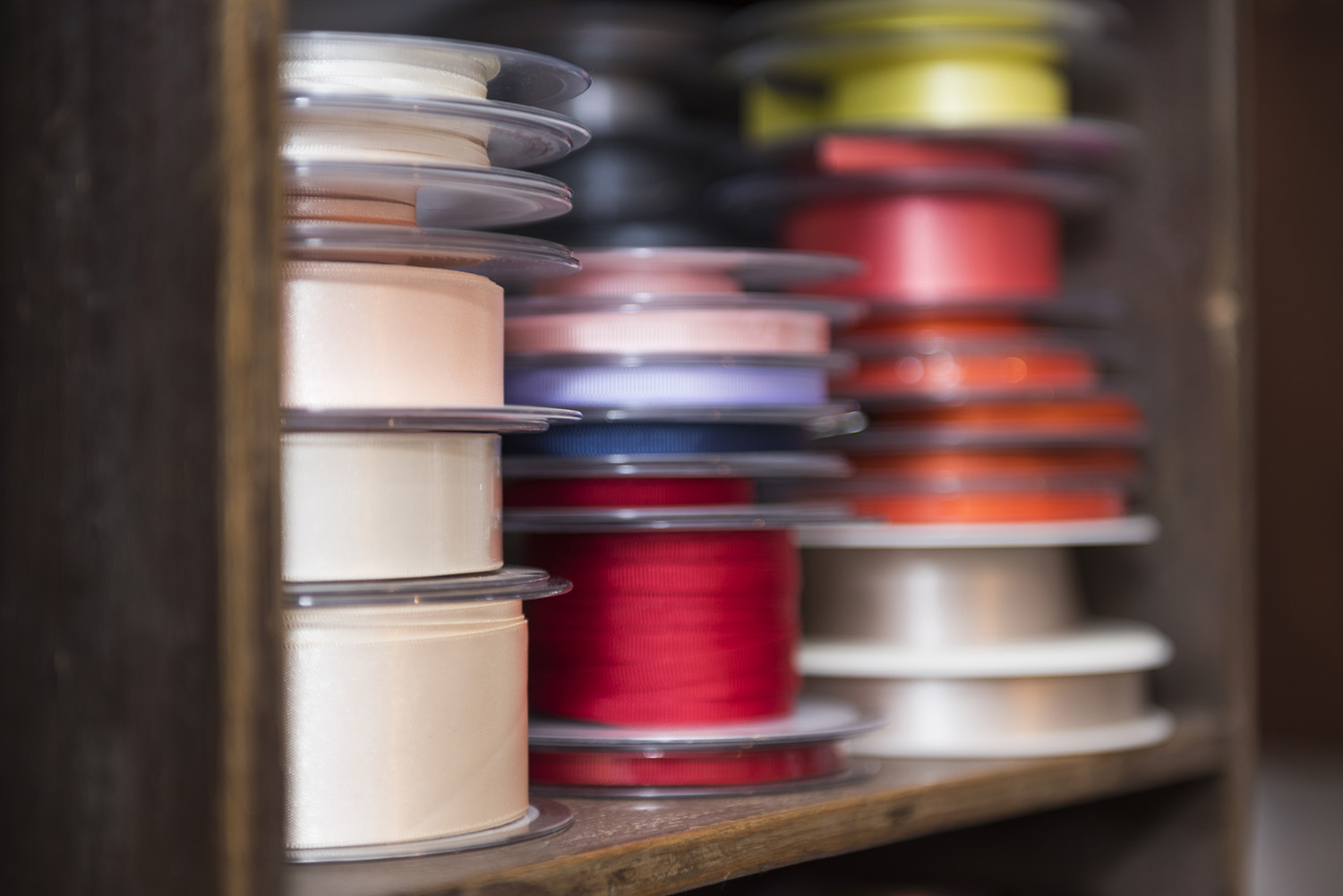 3. Personalised proposal
Once I have an idea of your requirements, I will put together an initial proposal just for you. In the proposal will be a short insight into how we can work together on your wedding invitations and how the process will work. The proposal will also include some wedding invitation images and estimated prices based on what we have already discussed. At this stage nothing is set in stone and can be changed or developed to suit.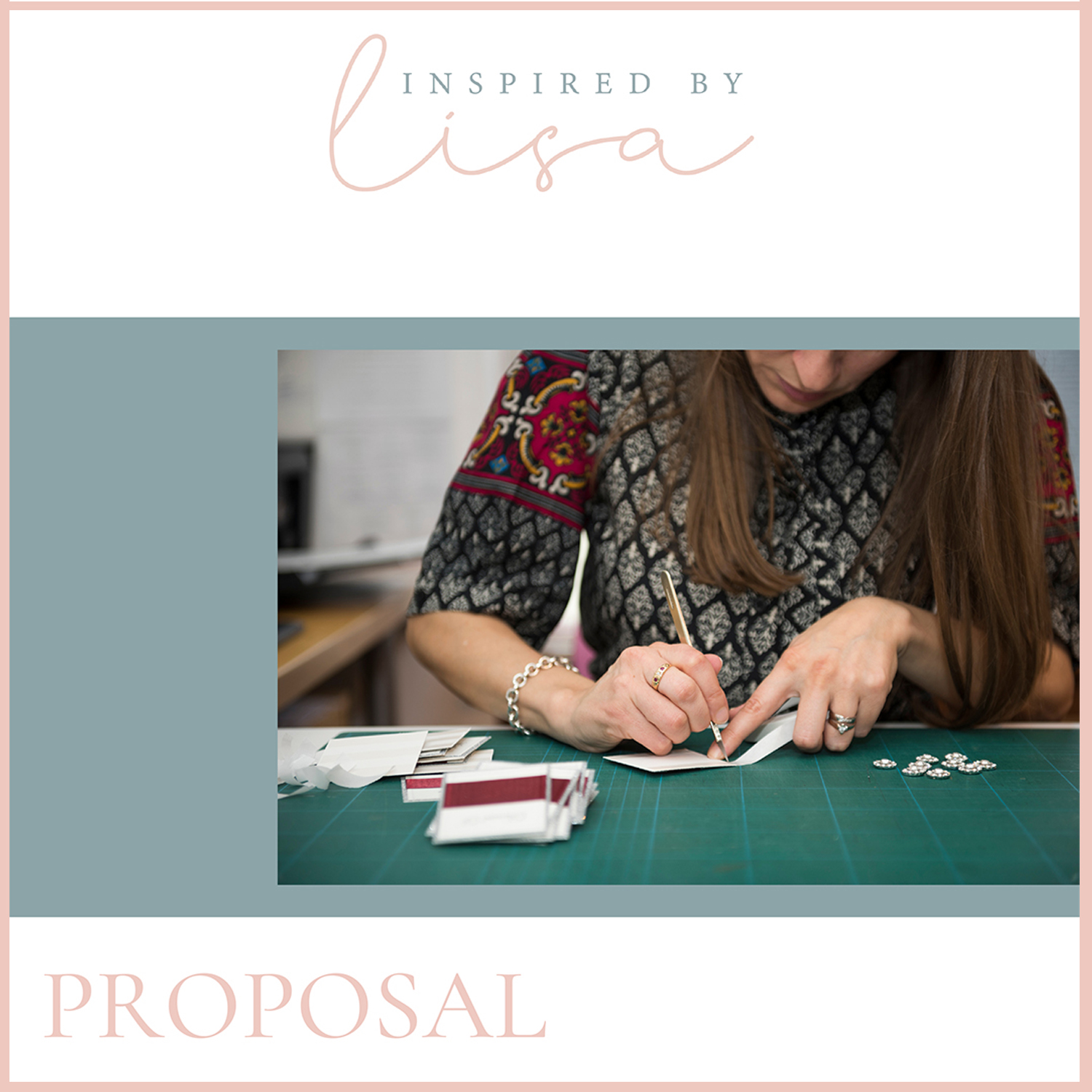 4. Sample wedding invitation
The next stage would be to order a sample. Your colour scheme is used where possible. Wording would be fictitious at this stage. The main purpose of a sample is to allow you to see the quality of my work and the materials that I use. If you have chosen to go for a bespoke design any fees will be discussed before making a sample for you.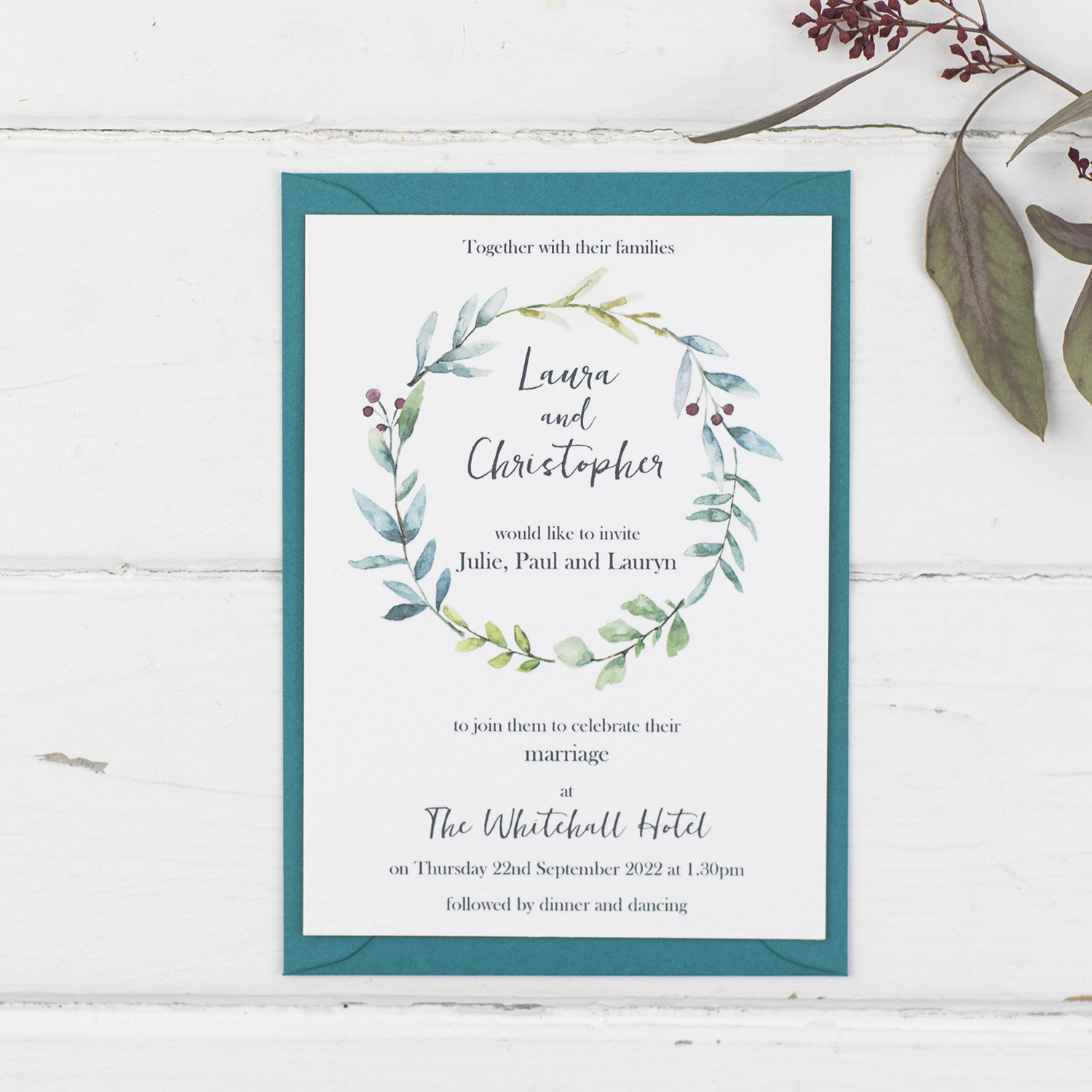 5. Place your wedding invitation order
Hopefully you will be over the moon with your luxury wedding invitation sample, and would like to place your wedding invitation order at this stage. To place your order I will need your personal details along with your order requirements. A rough order is acceptable initially with confirmed quantities to be agreed before your order is made. Your order details will be captured on a simple electronic form which will be emailed to you. This information is for my eyes only and is never shared with a third party.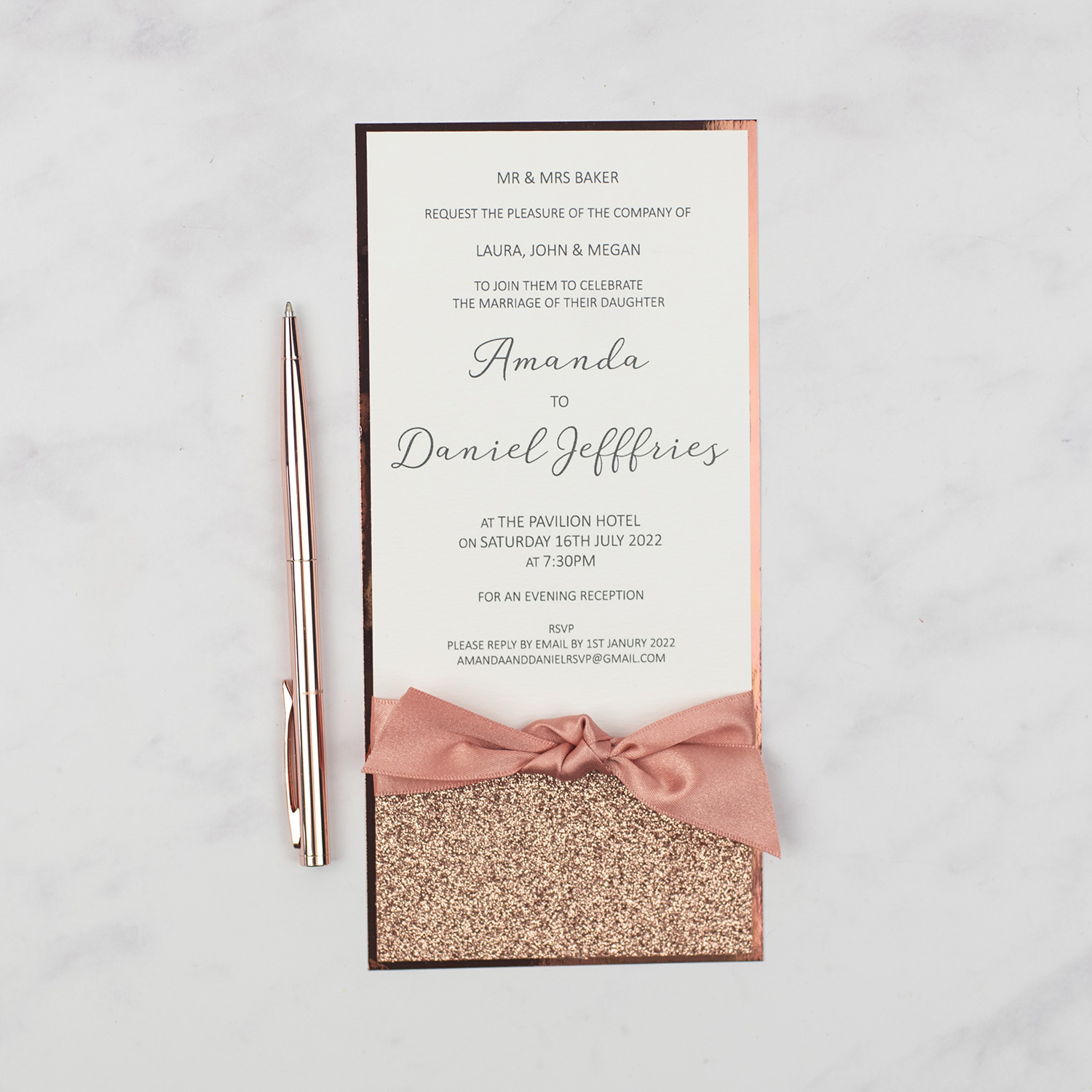 6. Secure your booking with a deposit
Once I have received your wedding invitation order, I will send you an invoice for 25% of the total order. This can be paid by bank transfer to secure your order. You are now booked into my diary with all prices confirmed and secured. You can add to your order at a later date if required.
7. Proofs for your wedding invitations
This is where things start to get exciting! Your invitations can now start to take shape. I will ask you to provide me with all the wording for your wedding invitations including any information inserts and RSVP details. Please do not panic, I can help with the wording and suggestions of what you should include. If you prefer, you can send your information in note form and allow me to arrange it for you. Once all the wording has been collated, I will arrange it onto each part of your invitation and send you electronic proofs. It is your responsibility to carefully check the proofs. Asking a friend or family member to cast their eye over everything is also recommended. If you would like to make any changes, now is your last chance before production.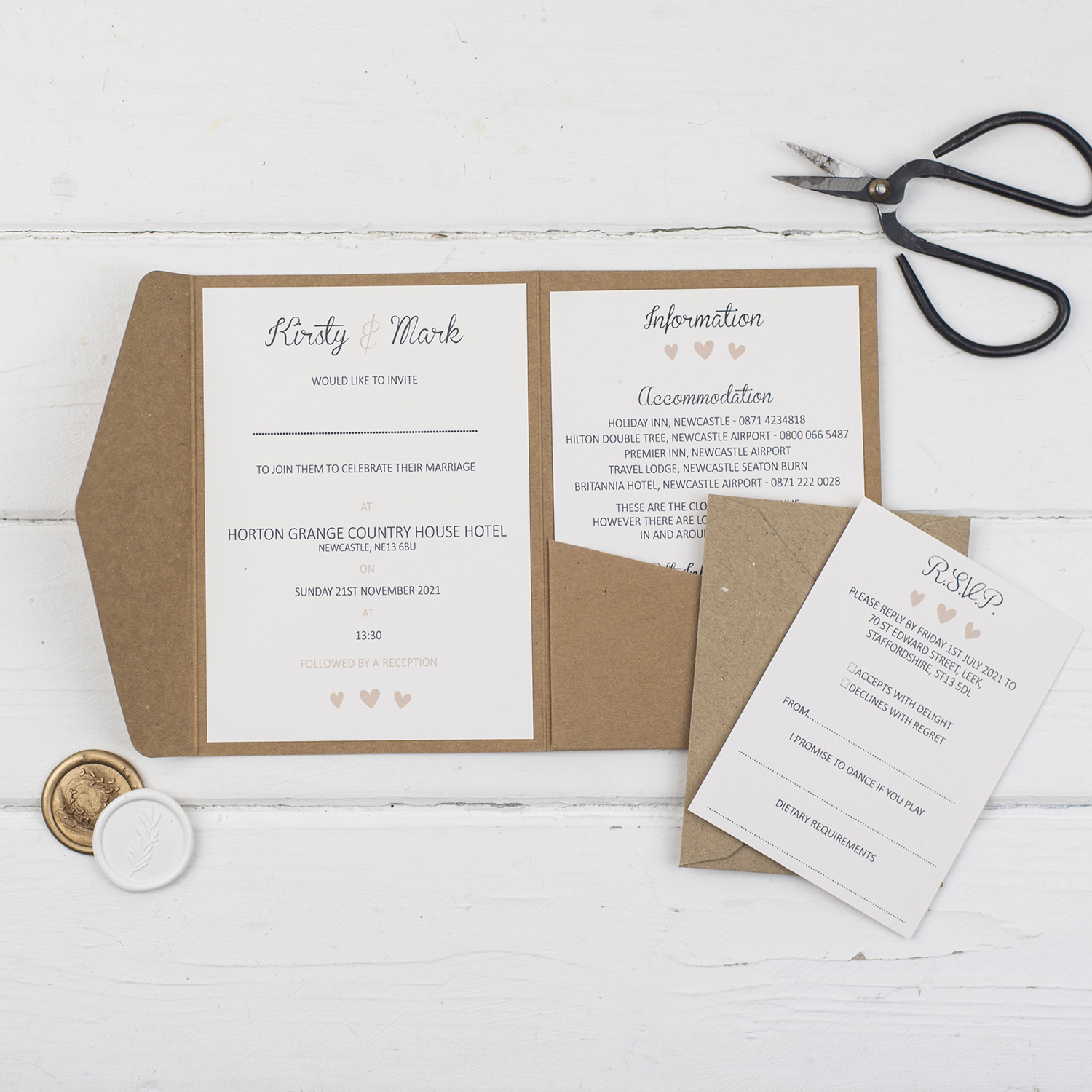 8. Time to start making!
So, now you are happy with the design, the colours and the arrangement of your luxury wedding invitations. You have triple checked the wording on every part of your invitation and it is all now signed off and good to go. After I have received your approval, I will send your balance invoice. If you have decided that you would like a few more wedding invitations adding to your order, now is your chance. Work can now commence on your order!!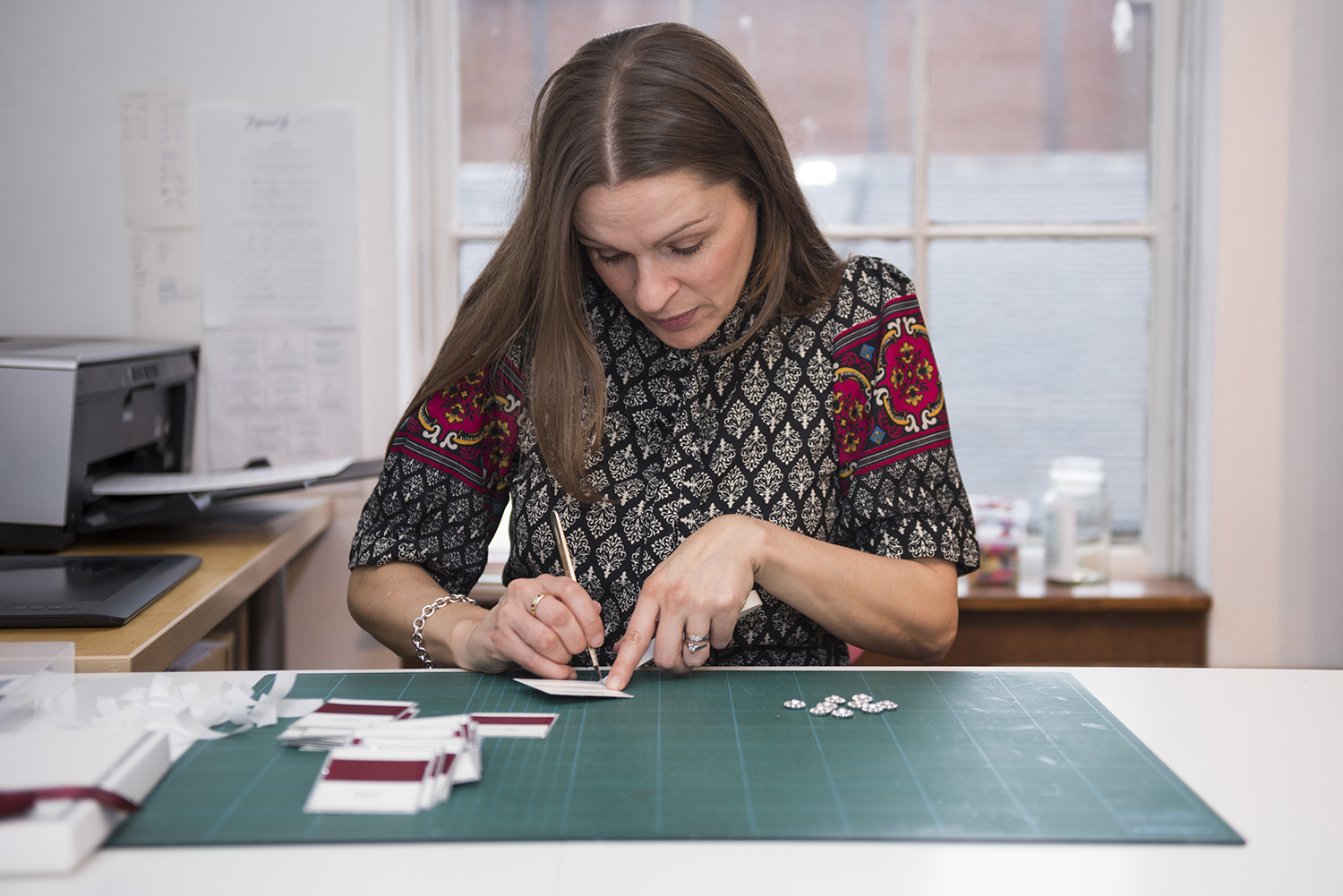 9. Delivery
As I progress with work on your handmade wedding invitations, I will keep you updated with timescales and an expected delivery date. Once finished your order will be carefully packaged using recycled or biodegradable packaging where possible (I aim for safety and environmentally friendly packing over pretty). When your order is finally ready to go, I will be in touch to confirm the delivery details and a convenient delivery day.
10. Review your experience
When you receive your order the excitement about your wedding day will be very real. You can finally tell the world (well your guests) all the details about your wedding day. I will be in touch to make sure you are 100% happy with your wedding invitation order. It would be lovely and hugely helpful to other couples searching for their perfect wedding invitations, if you could review your experience working with me. There are lots of ways to leave me a review. They can be left on Facebook, or Google, or it can be sent directly to me by email.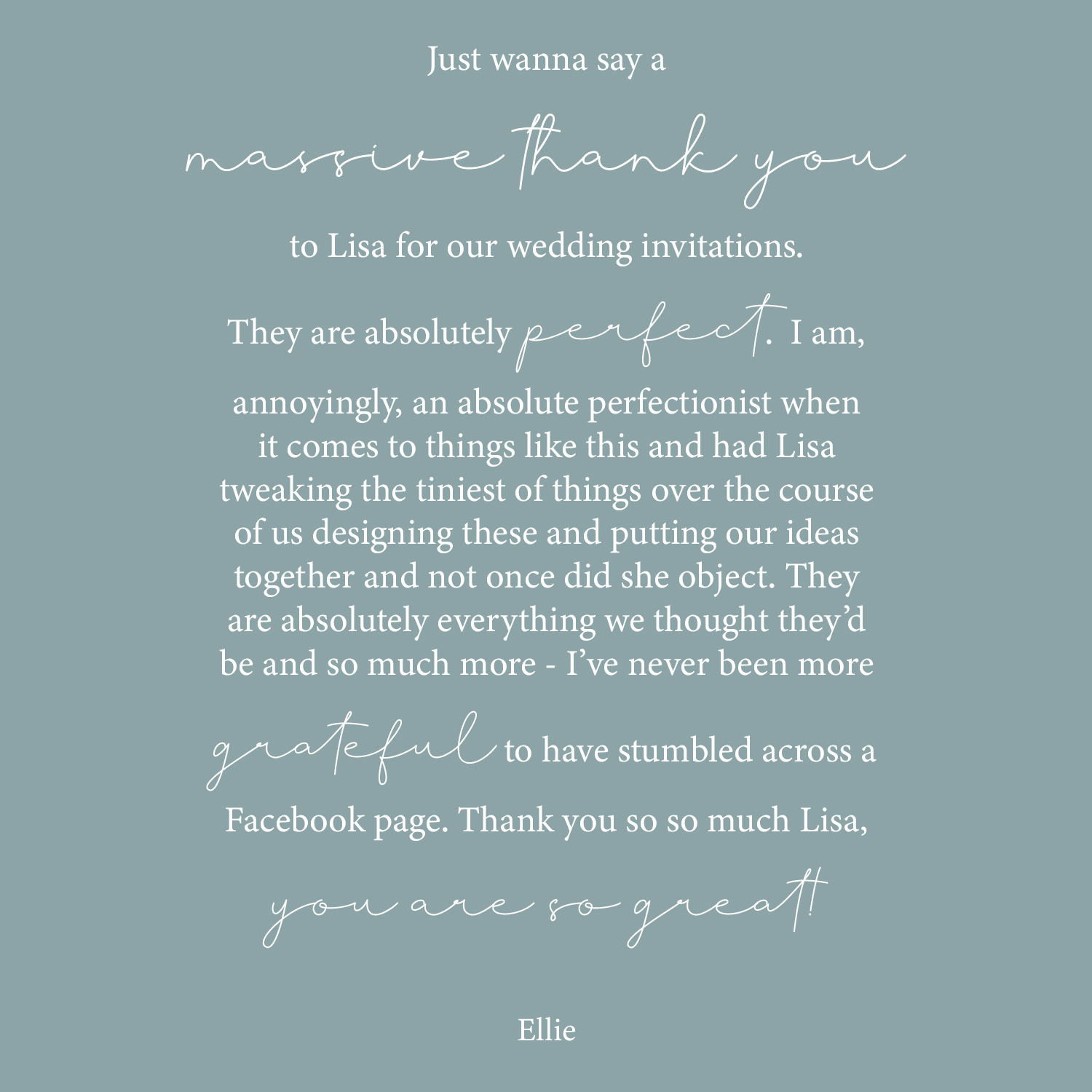 IMPORTANT – please read
The most important thing to remember when placing your wedding invitation order is I am here to help every step of the way. My aim is to make the whole process as stress free as possible. I dedicate my time to every client and pay great attention to detail so that the design journey from conception to completion is smooth and effortless resulting in your dream wedding invitations and stationery. Your luxury wedding invitations will wow you and your guests, providing a lasting memory of one of the most important days of your life. Along with my passion to design and create, I have a wealth of experience and knowledge and have been working with wedding clients across the UK since 2007.
Please get in touch HERE for an informal chat. I would love to hear your wedding plans and can't wait to help you with your luxury wedding invitations and stationery.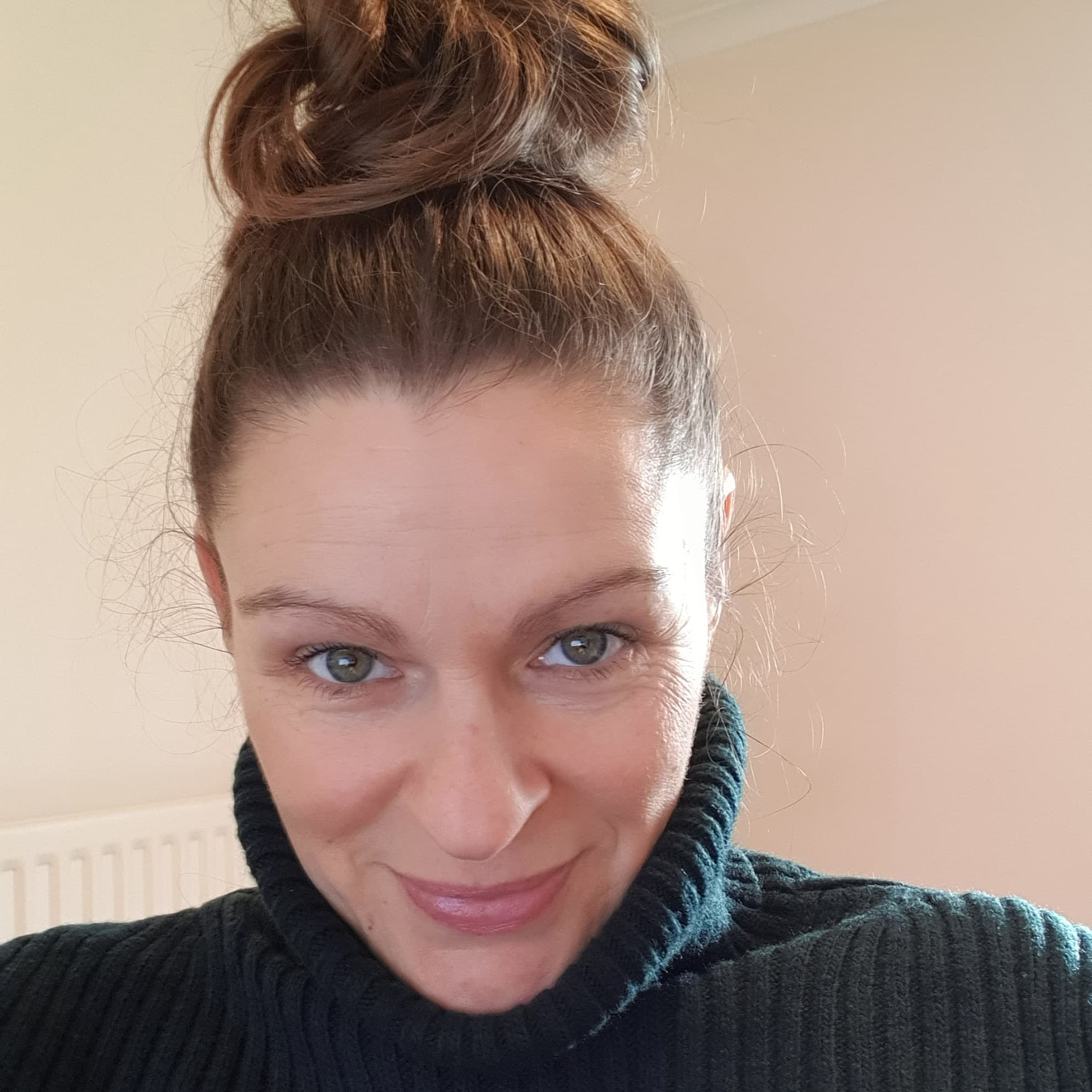 Useful blog posts;
How Much Do Handmade Wedding Invitations Cost?
5 Reasons Why You Need a Wedding Stationer
10 Top Tips You Will Need to Know When Choosing Your Wedding Invites