Wedding planning can be a HUGE task. As most couples haven't been involved in wedding planning before, it can seem a little daunting trying to find the right wedding suppliers. I have been making handmade wedding invitations and stationery since 2007. Over the years I have had the pleasure of meeting and working with many fantastic, talented wedding suppliers. I would love to share some of my favourite and most trusted wedding suppliers with you. This is the first in my series of 'Wedding Supplier Spotlights'. I hope you find it useful.
Meet Linda from Buttercup Cakes
First up, is the very lovely Linda from Buttercup Cakes. Linda and I have become great friends over the years and spend many hours discussing weddings. I first found Linda on the internet! I joined her already huge following on facebook when I saw her amazing wedding cakes. Having sampled her cakes on many occasions I can say without any bias, I can truly say they taste divine as well as look amazing.
So Linda, how long have you been making wedding cakes?
I've been making wedding cakes since 2010. After baking and decorating cakes for family and friends for many years, we established Buttercup Cakes working from home in Cheshire. The business has gone from strength to strength and in June 2013 we relocated the business to our lovely studio in Whaley Bridge, in the Peak District.
What is your favourite style of wedding cake to make?
I love to make beautiful, elegant wedding cakes with a contemporary feel, incorporating handmade sugar flowers.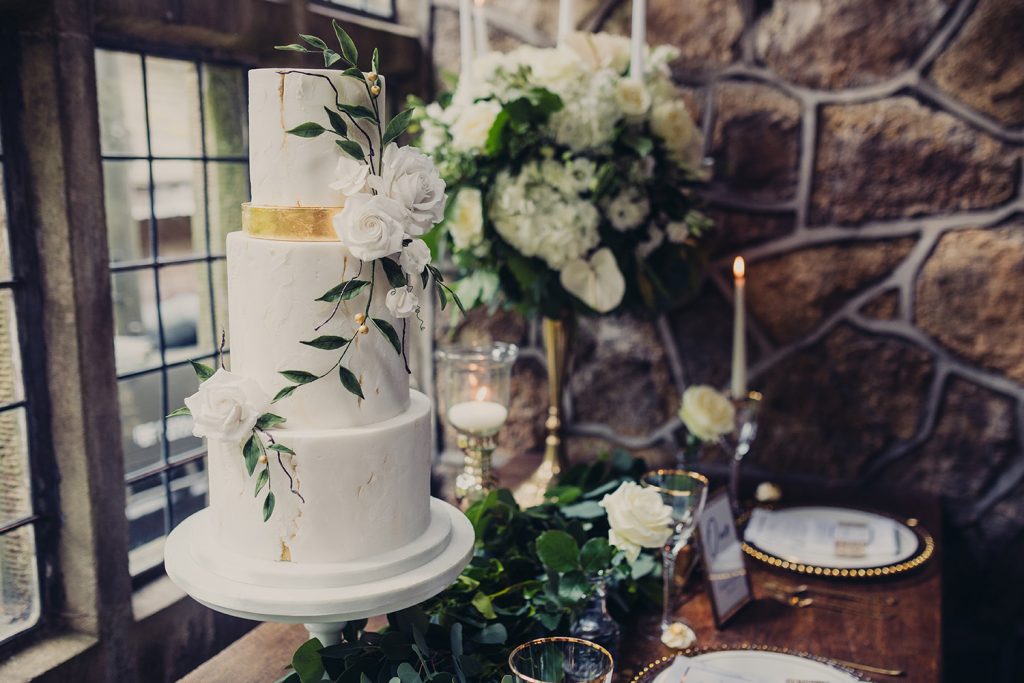 When couples are wedding planning, what things should they know about the cost of a wedding cake?
The cost of a wedding cake will very much depend on the size of the cake – the bigger it is, the more portions it will give and the more expensive it will be. The design of the cake and the amount of time it takes to complete will also impact on the cost. Intricate piping, ruffles and sugar flowers all take many hours and even days to complete so will increase the cost of the cake. Wedding cakes should taste great too!  Great tasting cakes mean using the finest ingredients which don't come cheap!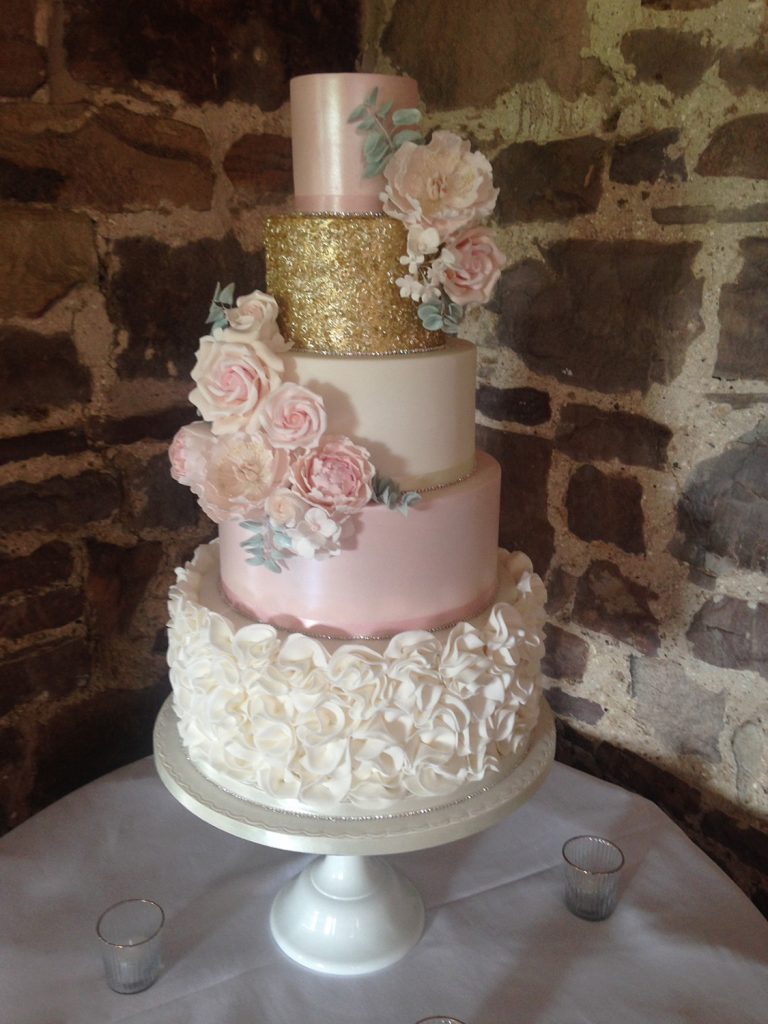 I am intrigued, does anybody choose fruit cake ​for their wedding cake ​these days?
There are just so many amazing flavours to choose from nowadays, that not many couples have a traditional rich fruit cake as part of their wedding cake. If they do, it tends to be the top tier which is traditionally kept to be used as a christening cake.
We recently took part in a luxury photoshoot together, what did you enjoy most about the day?
With virtually no weddings this year, I've really missed being creative and working with other talented wedding suppliers. The photoshoot was such a great way to showcase what we do and create some beautiful wedding inspiration. Hopefully we will help inspire those that are wedding planning. (for an insight into our day, have a read of my photoshoot blog post)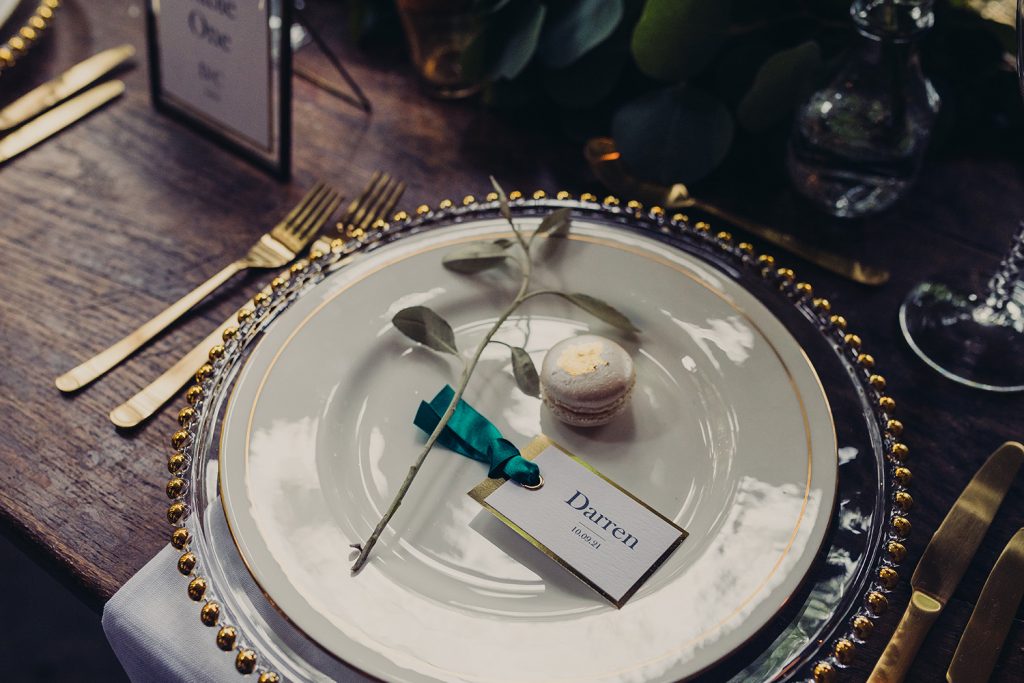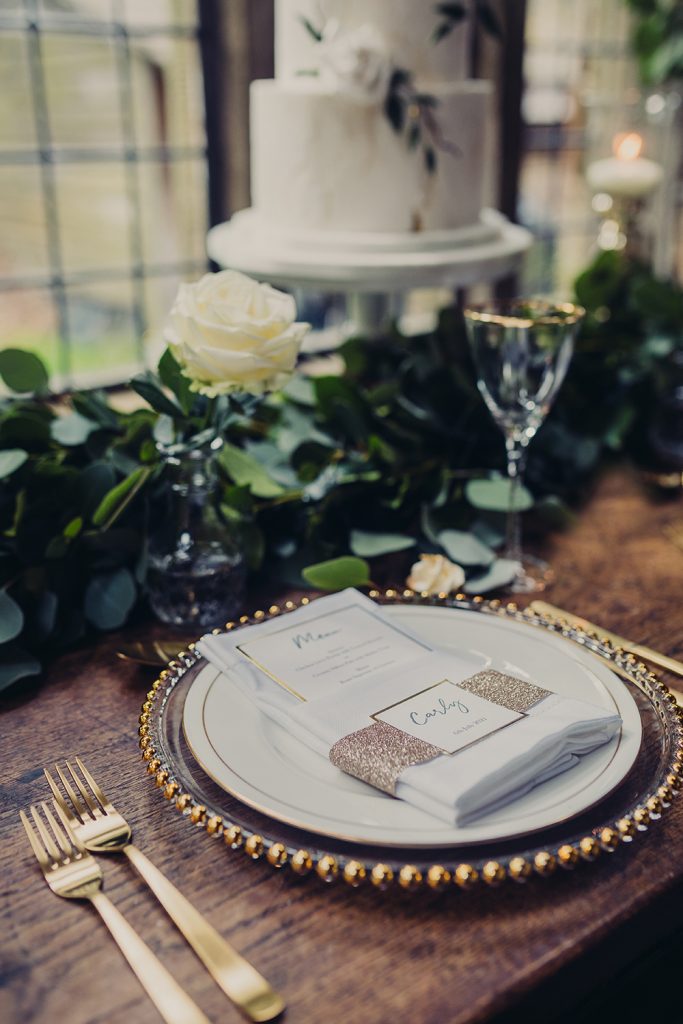 Big question…do you have an absolute favourite wedding cake that you have made or are most proud of?
Oh my goodness, I absolutely love making wedding cakes and put my heart and soul into each and every one, so it's hard to pick a favourite. Probably the cake I'm most proud of was my daughter's wedding cake. 5 tiers with masses of handmade sugar flowers, sugar ruffles, shimmer and sparkle, all took many hours and late nights to put together. On the morning of the wedding, I even set the cake up at the venue in my rollers! It was made with so much love and I felt incredibly proud to have been able to make it for my daughter's wedding.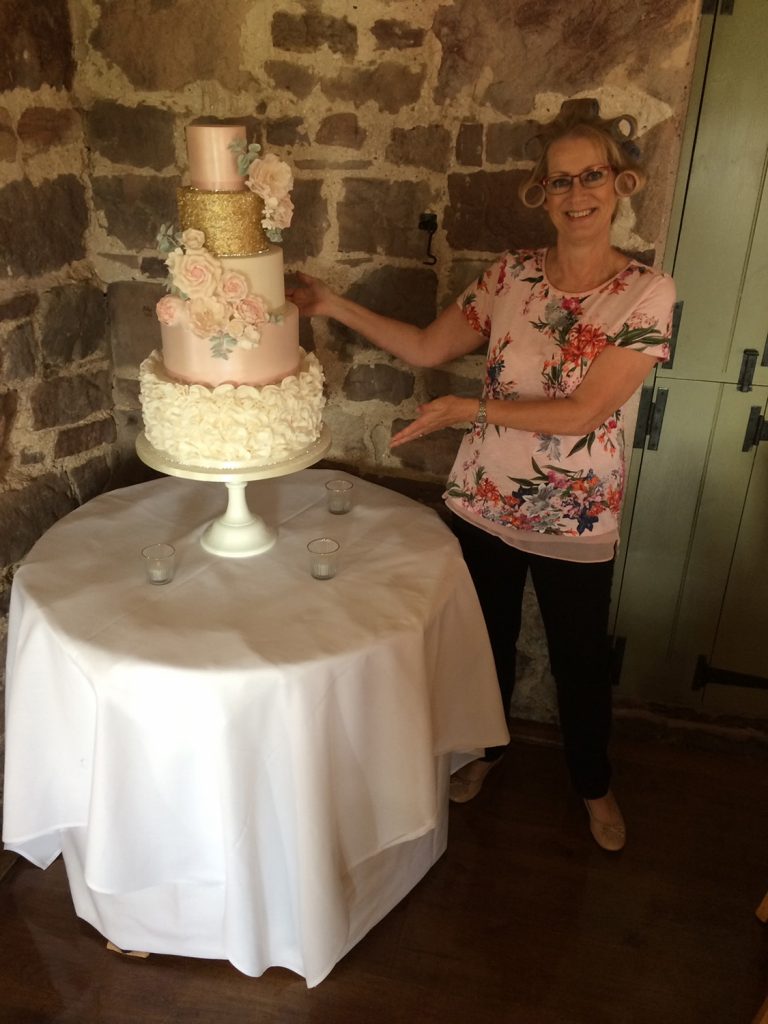 We have known each other for many years Linda, what would you say my style is and how can our clients benefit from booking us both?
We certainly have Lisa and I love working with you. Your style is elegant and timeless with a touch of luxury.  You are a perfectionist and your attention to detail is second to none. By booking us both, a client can be sure that not only will everything match beautifully, but their stationery and cake will complement each other perfectly.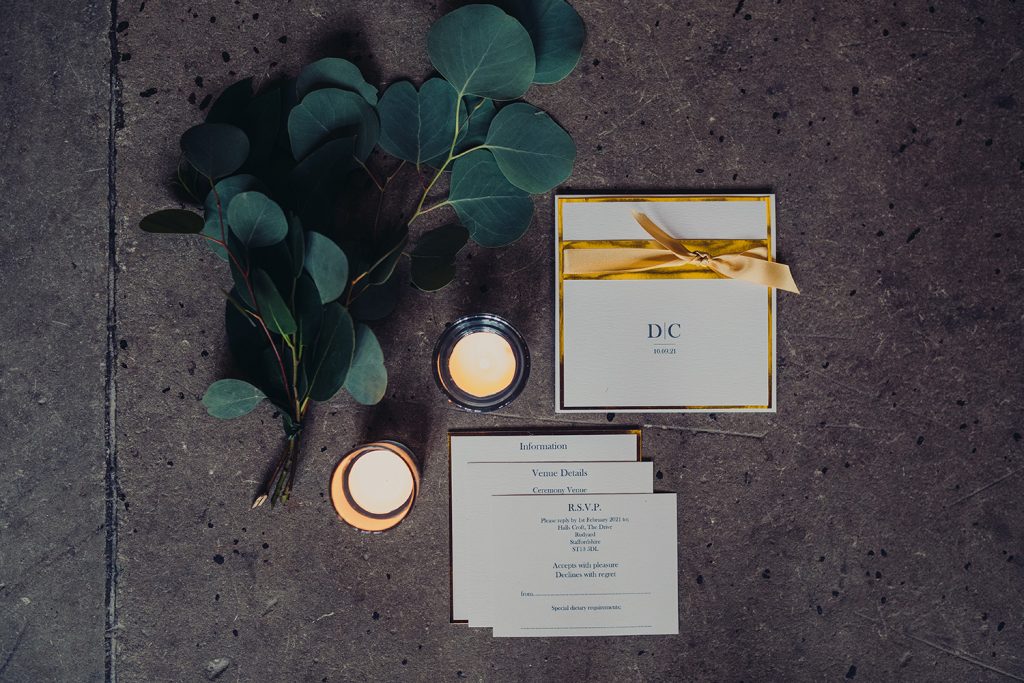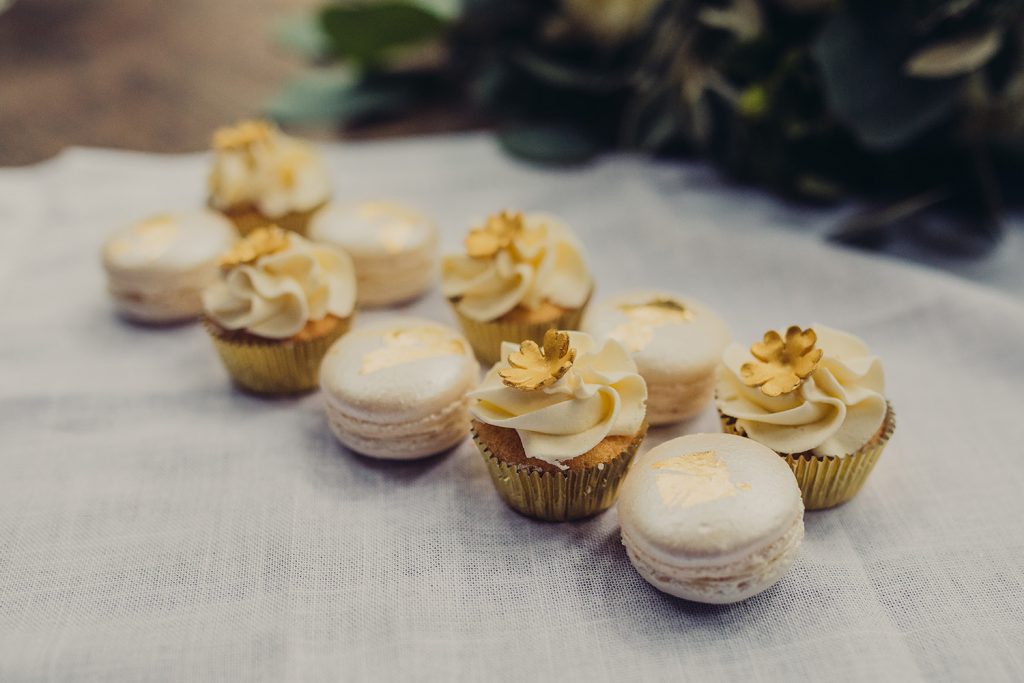 Linda can be found baking in her fab studio in Whaley Bridge in the beautiful Peak District. She works with clients across Cheshire, the North West and beyond. If you are wedding planning and would like to know more about Linda and her business; Buttercup Cakes, please click here to visit her website. If you fancy learning some tricks of the trade, Linda also runs COVID secure cake classes. She also has online training coming soon so do keep an eye on her Facebook and Instagram feeds for details..
Thank you Linda – my address to send the brownies to can be found on my home page. 😉 Ha ha!
Lisa xx