You have probably read lots of advice on when to send your invitations (that is another blog to follow). However, when do you actually order your luxury wedding invites?
TOP TIP – Do not leave it until 1 month before you want to send them out!

You probably have a full time job, you have a wedding to plan and I bet you are even moving house….am I right? The little job of ordering your wedding invitations can soon sneak up on you.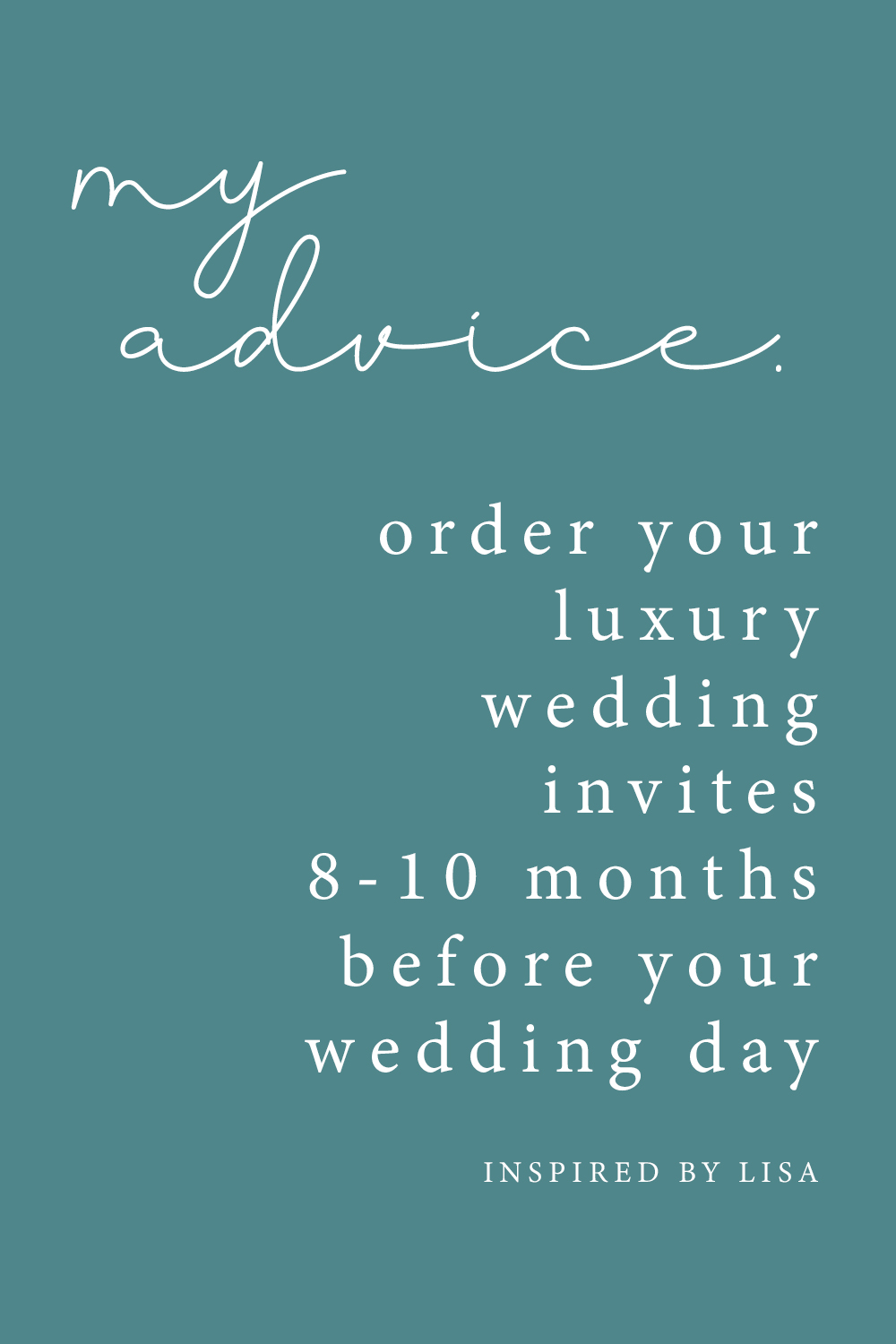 This may sound like a really long time before your wedding but really, it isn't. Here are my reasons why…

Timescale Guide
10 months….
Finding the perfect luxury wedding invites can take time. It's now 10 months before your wedding and you have probably finalised your wedding theme and colour scheme so you can start to research your wedding invitations. There are many different styles of luxury wedding invites – here is a helpful guide to the Different Types of Wedding Invitations

9 months….
Begin to search for the perfect wedding stationer to make your luxury wedding invites. Chat to those you like the look of and order samples to get a feel for their work. Reading reviews from their past clients is a great way to find out more about them. You can read over 65 of my reviews on facebook and google.

8 months….
If you haven't already, book your wedding stationer and order your luxury wedding invites. Here is a useful guide on How to Order Your Wedding Invitations

This sounds too early for me. Why should I order my luxury wedding invites 8 months before my wedding?
How many times have you found a 'thing' that you love and you think about it….ponder on it….should I, shouldn't I?? Then you finally decide, 'yes, I want that thing' and then you can't get it because it is UNAVAILABLE! Nooooo. Well, if you find a wedding stationer that is the perfect fit, then get them booked ASAP so you don't miss out. My diary gets very full. In order to maintain my high standards whilst being able to offer substantial time to each of my clients, I have limited availability. If you find what you want, why wait? Order it now.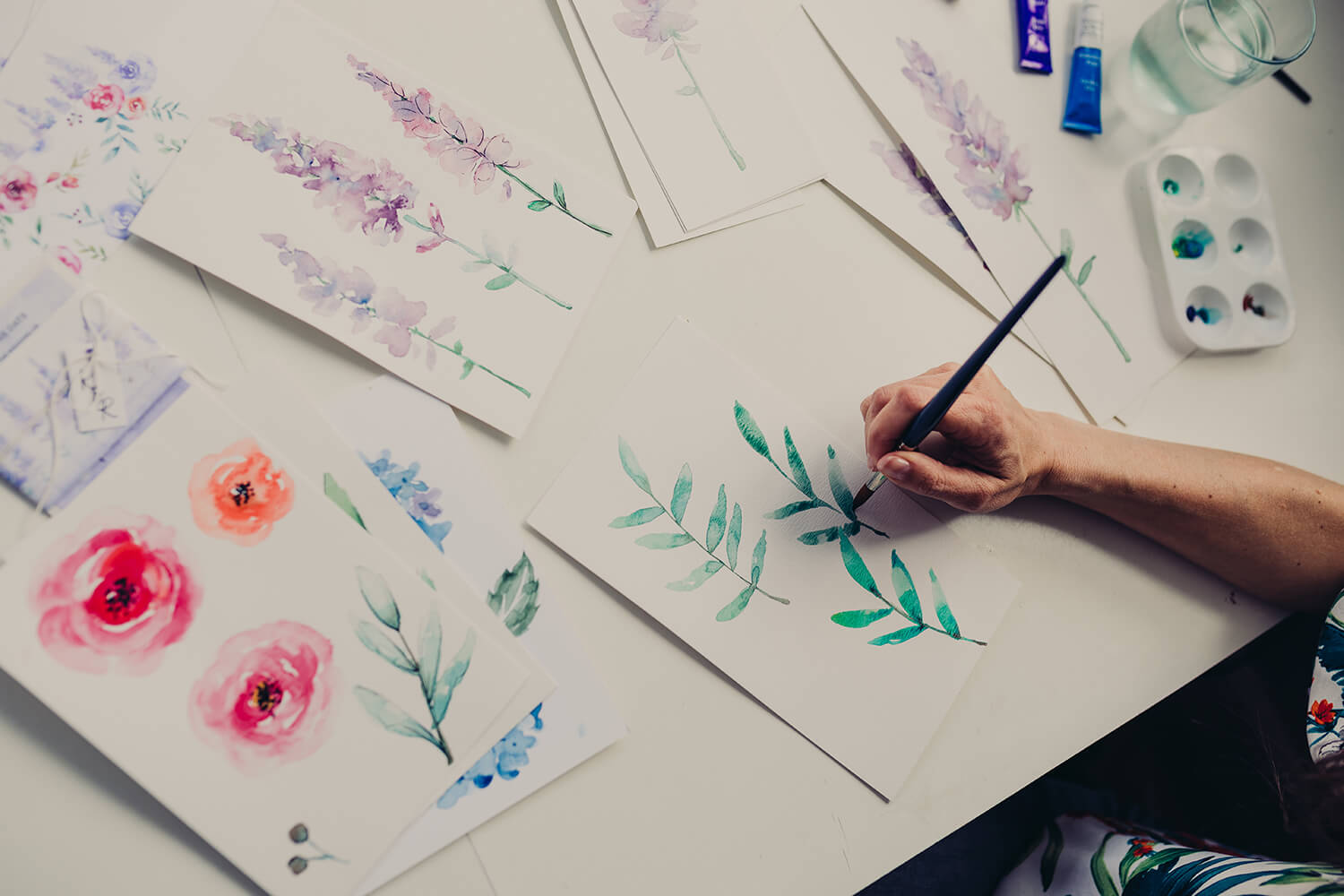 What if I don't want to send my invitations yet?
Ordering early does not mean you have to receive your invitations and store them for months before sending. Most stationers accept orders with a small deposit and the details can be finalised nearer to the time that you would like them for . I like to ask my clients when booking roughly how many invitations they think they might need and the style they are considering. I will then get back in touch with enough time to discuss the design brief, create proofs and make your luxury wedding invites with plenty of time for you to send them to your guests.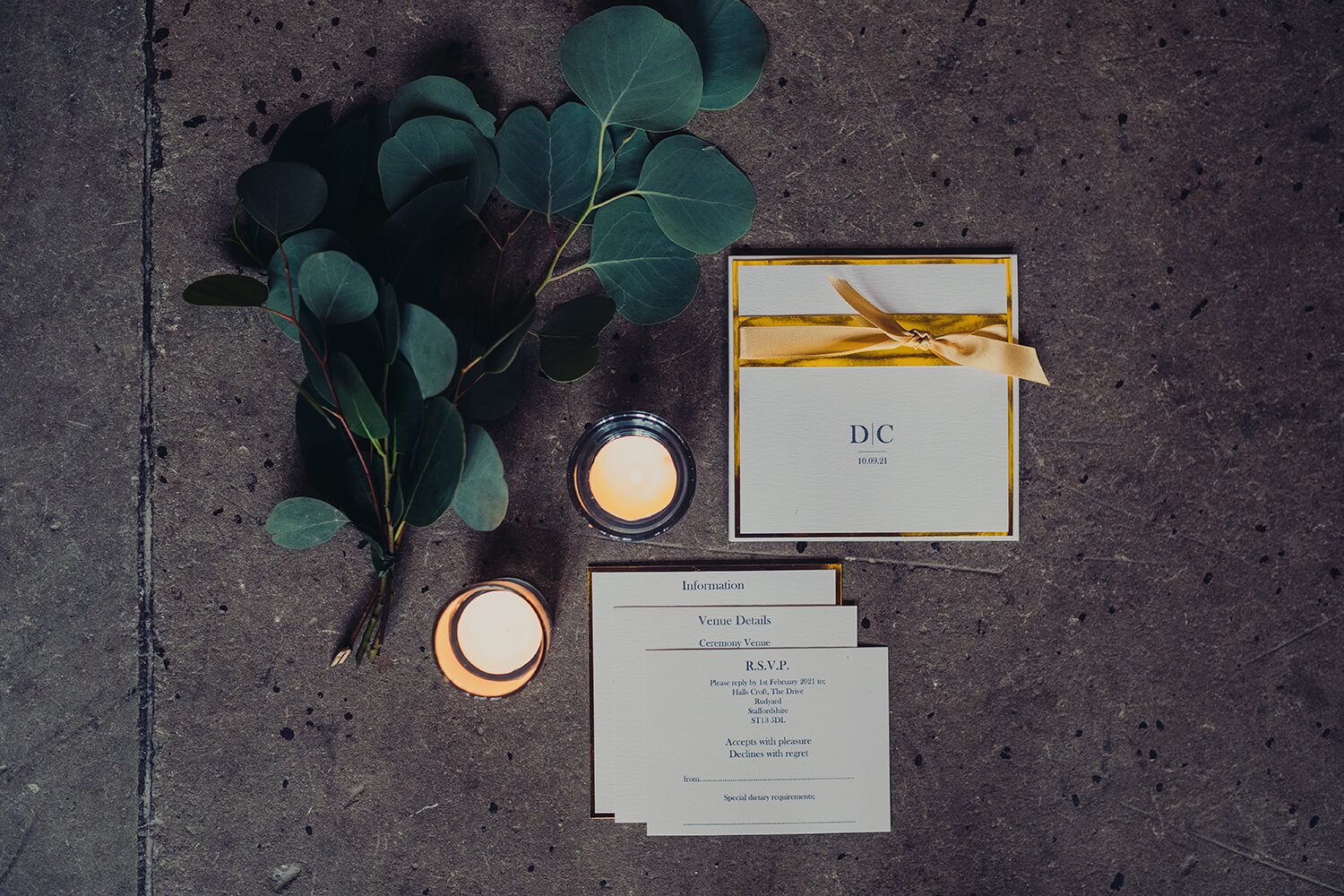 Me, Myself and I
You may not be surprised to know that like many wedding stationery designers, I do not have an army of workers or a team of designers. It's just me, which I am perfectly happy with. Listening to your requirements, designing your luxury wedding invites, creating proofs, tweaking, ordering, making, all takes a great deal of time. Perfection takes time too and I aim for nothing less than perfect when I am making your invitations to one of the most important days of your life! Placing your order within 8 – 10 months allows me time to make you something just beautiful that will WOW you and your guests.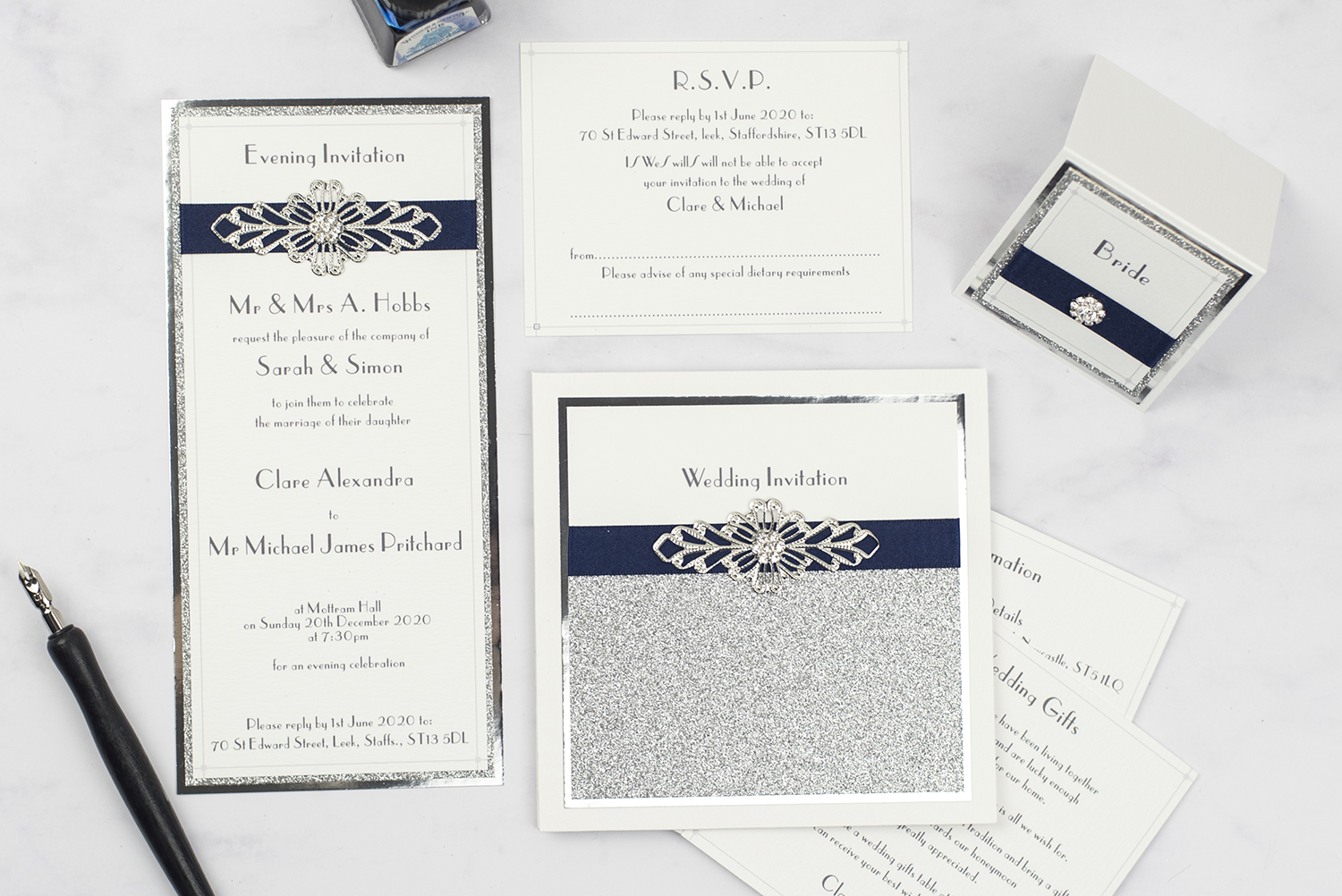 Tick it off the list
Planning your wedding can seem a little stressful for some and definitely time consuming. Researching styles, suppliers, timescales etc all takes a great deal of your precious time. Booking your wedding stationer and ordering your luxury wedding invites is another thing you can tick off your growing to-do list. You know what a great feeling that is!!
So now you have chosen your stationer, ordered your luxury wedding invites, and ticked it off your list. It feels oh so good and not to mention very exciting doesn't it? Sending your wedding invitations is the first glimpse your guests will have into your wedding day. Time to get creative and have fun.
'Lisa has been extremely helpful, delivery was prompt and communication was excellent throughout and she has made me the most perfect invites thank you soo much I would highly recommend you to anyone.' – Joanne
I would love to help with your luxury wedding invites and stationery. Get in touch by clicking HERE to arrange a quick chat.