Hello, my name is Lisa and as you probably know I make wedding stationery in Staffordshire. Well, I do on a normal year. 2020 has been quite a year right!? A year which we definitely don't want to repeat. For me, like so many in our beloved wedding industry, it has been tough on many levels. Trying to keep positive, be strong for my couples and actually keep my business afloat has all taken a great deal of  strength. I have had to dig deep and keep smiling.
I want to end on a positive, so here are my top nine Instagram posts which I think sum things up pretty well for me.
1. Handmade Christmas Cards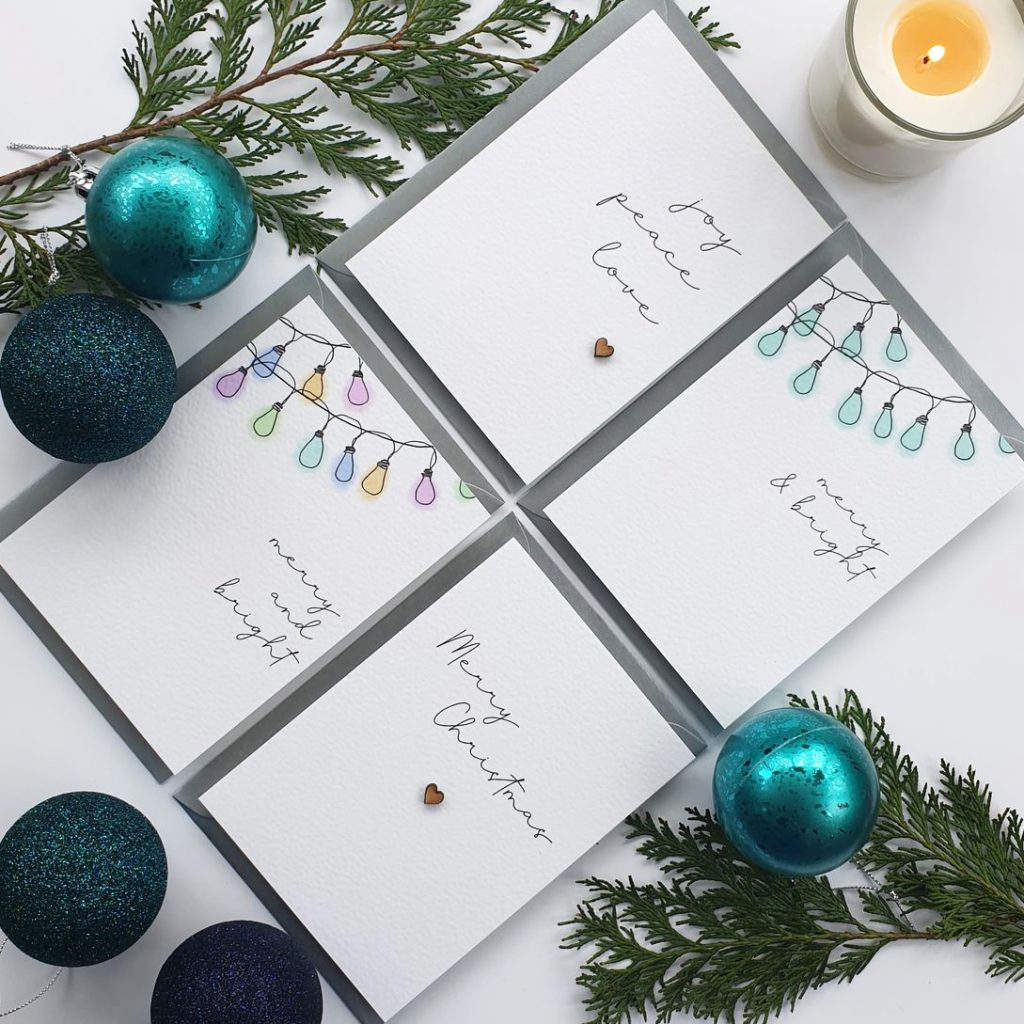 Making handmade Christmas cards isn't something I would ordinarily do as November through to February is my busiest time of year, but not this year. Making the cards gave me a focus and allowed me to do what I do best which is design and make and you guys loved them too which made me smile….a lot! I really enjoyed making the Christmas cards and was so very grateful to all that bought them. Who knows, maybe next year I will do them again!
2. Murphy and Me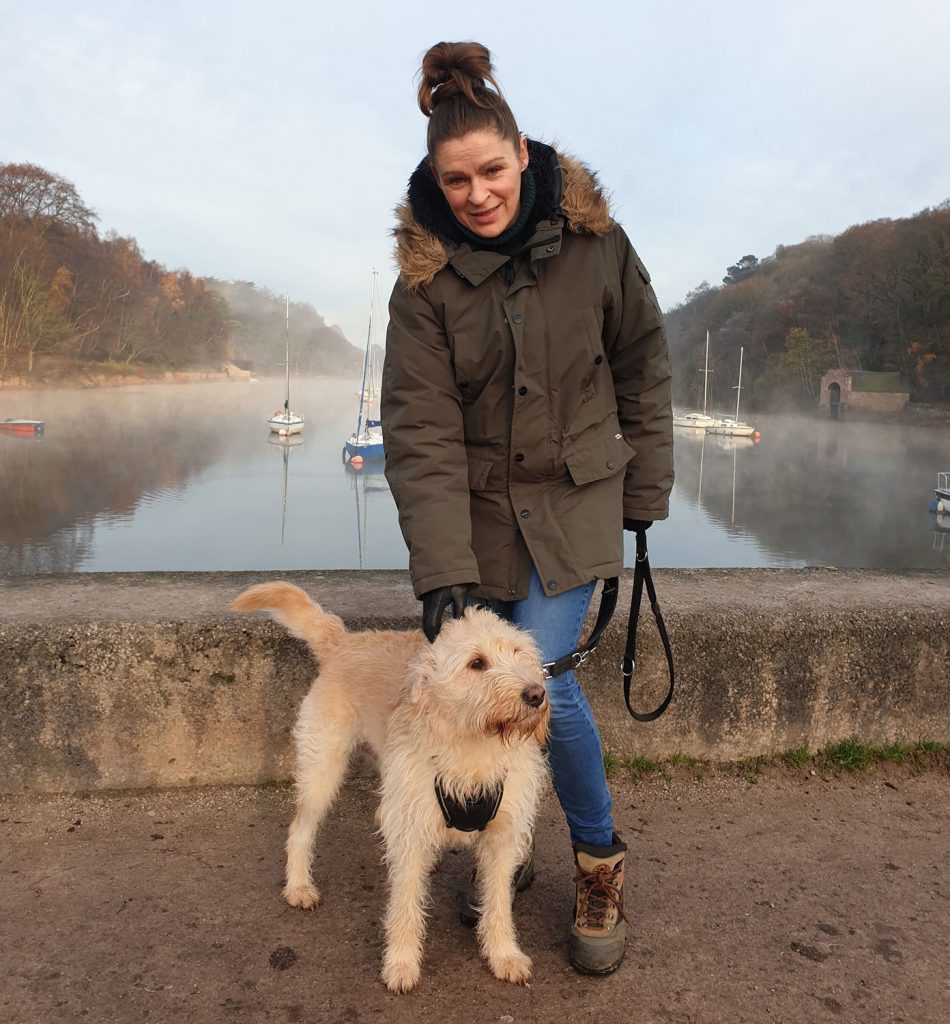 I am so incredibly lucky to live in such a beautiful location and be able to make wedding stationery here in Staffordshire. Rudyard lake is 5 minutes walk from my house which is in Rudyard village, in the Staffordshire Moorlands. If you ever get a chance, do pay the lake a visit as it truly is stunning whatever the weather. I love to walk with our slightly crazy Labradoode Murphy, and you lot obviously like to see this too as it was my 2nd most popular post. I think Murphy was the star of the show here. Who doesn't love a doggie post?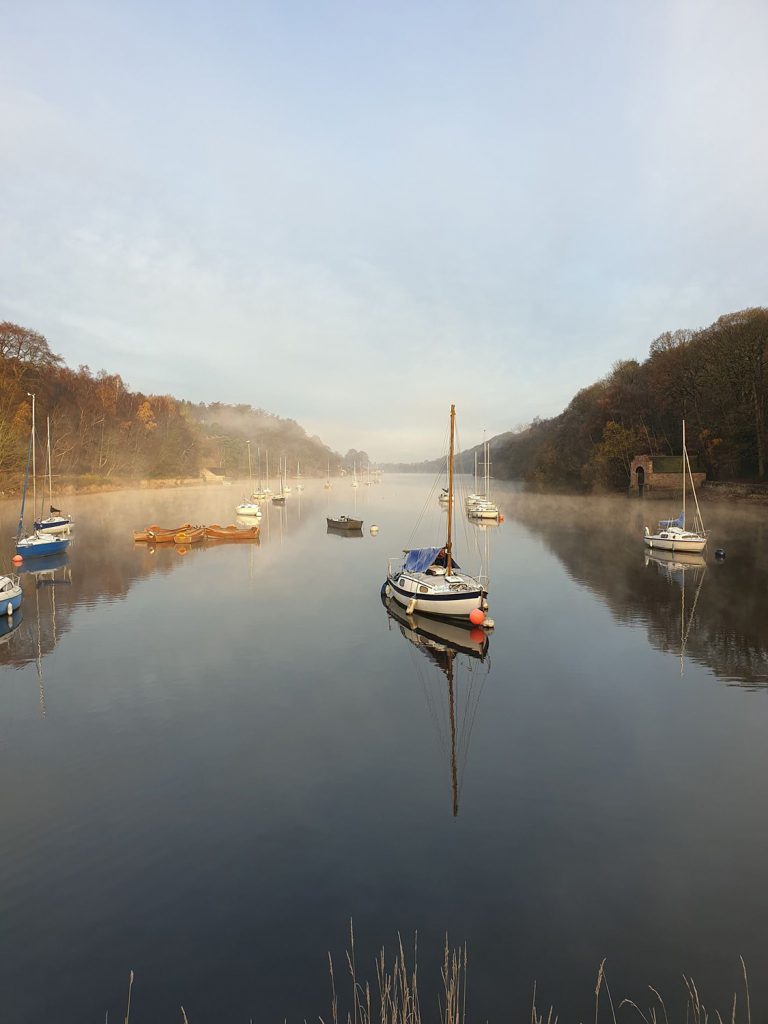 3. Our Wedding Anniversary – 15 Years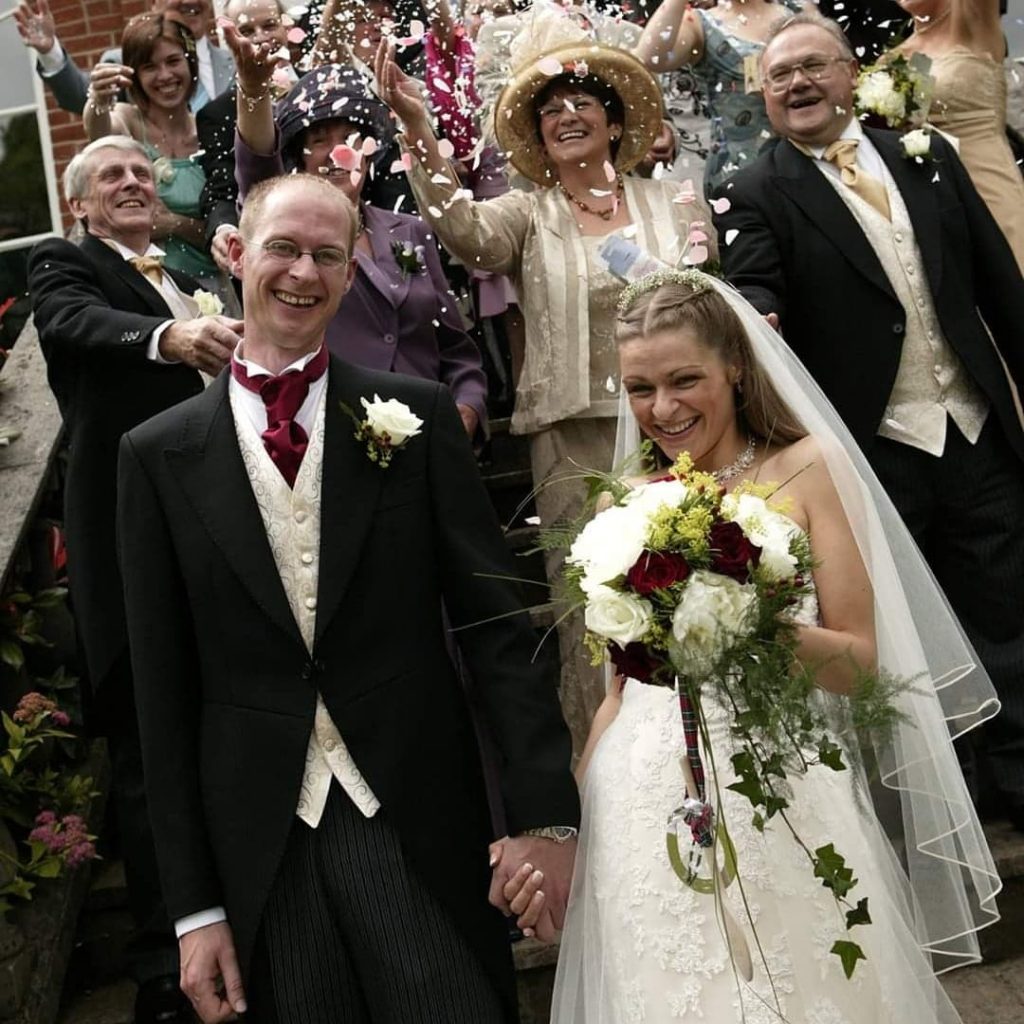 My hubby and I celebrated our 15th wedding anniversary on the 2nd July. Not quite the celebration we may have wanted however the first lockdown just lifted in time for us to go out for a lovely meal. We were very thankful to be able to celebrate and reminisce with our two amazing children, about our beautiful day at Mottram Hall in 2005. Beautiful memories of a perfect day.
4. Reels!
The big thing this year has definitely been TikTok and there have been some fantastic and very inspiring videos throughout lockdown which have kept us all entertained. Instagram, not wanting to miss out on the action, brought out reels which is essentially their version of TikTok. I decided to have a go and do something fun. I cringe when I watch it, but it did do rather well with lots and LOTS of views. You should watch it but just don't tell me. Ha ha.
5. Giveaway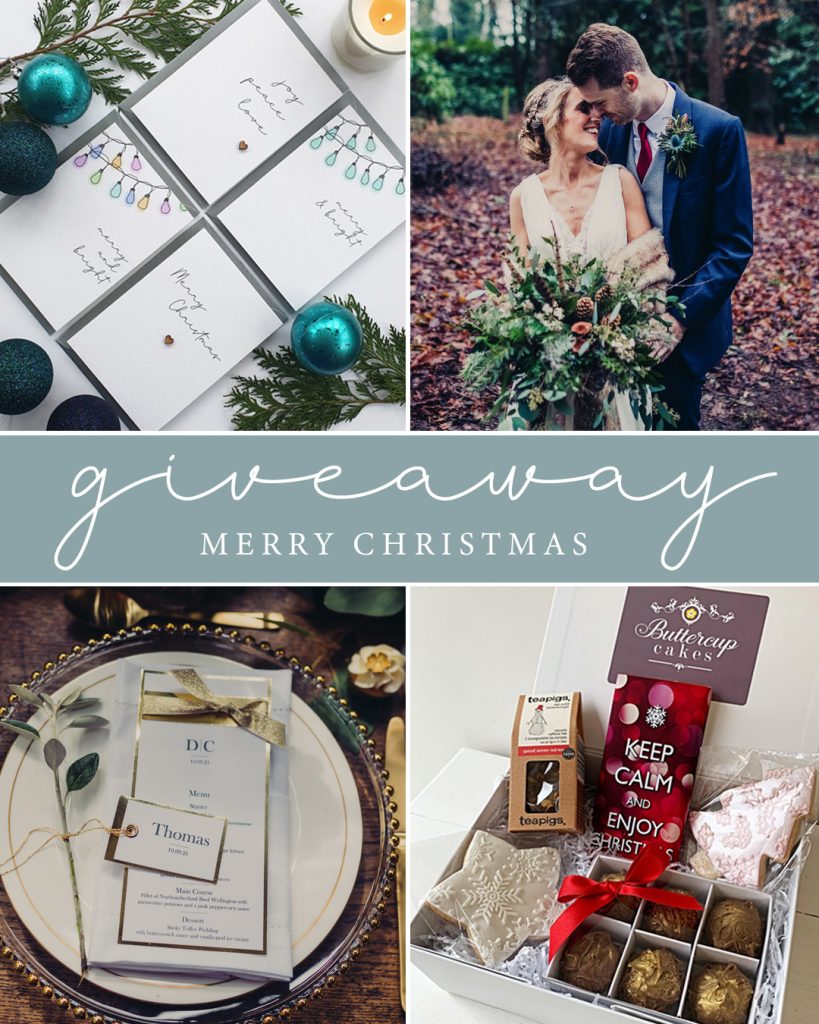 I teamed up with two of my favourite wedding suppliers and decided to do a giveaway to say thank you to all of the couples that have continued to support us throughout 2020. Linda at Buttercup Cakes and Chelsea at Chelsea Shoesmith Photography both donated some fabulous prizes along with my £50 wedding stationery voucher and two packs of handmade Christmas cards. The winner was over the moon.
6. Rustic Wedding Invitations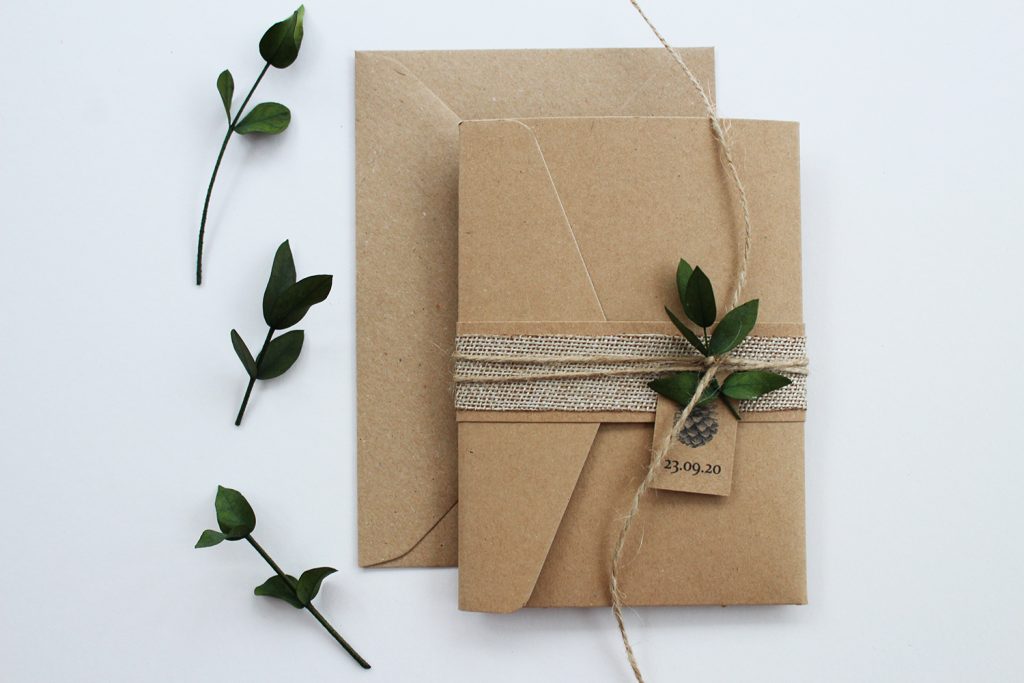 Having not made many wedding invitations at all this year, I haven't shared as many photos as normal. It was therefore lovely to see an invitation pop up on my top nine. My most popular image of a wedding invitation this year was a very rustic invitation with a burlap bellyband, twine, personalised tag and a sprig of eucalyptus. It went down very well and the couple were over the moon with their invitations.
'Lisa oh my god, these invitations are absolutely stunning! They are everything we wanted and more thank you so much for all of your hard work, excellent communication and I'll be sure to recommend you to everyone I know !!
Thank you, thank you, thank you'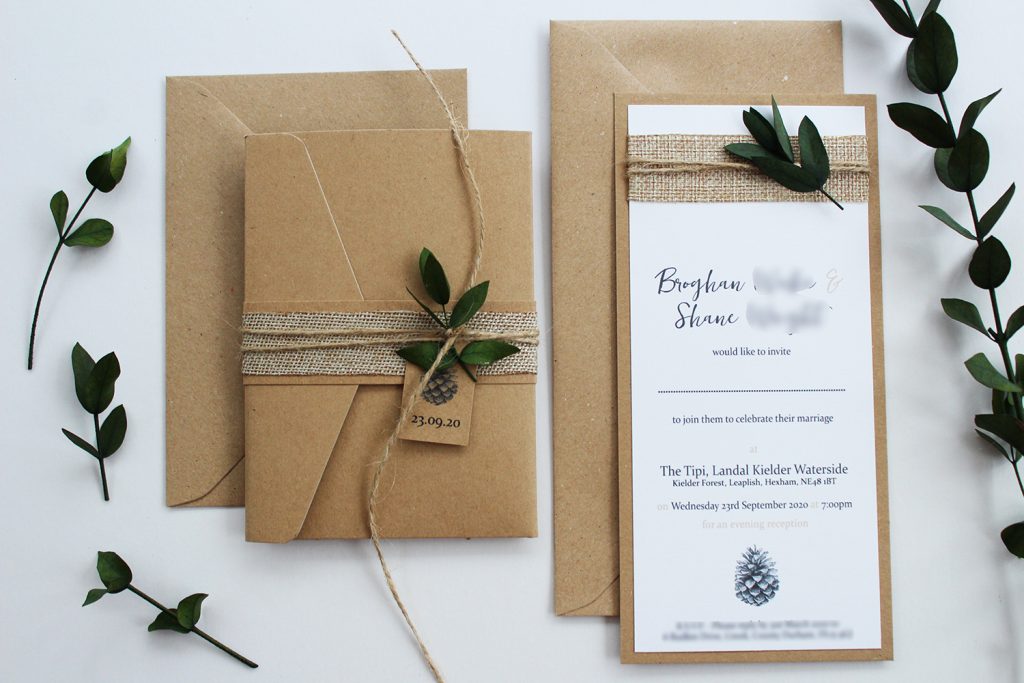 7. Christmas Cards Again
I made two design ranges for the Christmas cards. When I shared the first photo, it went down a storm and was my number one post on Instagram for the year. This image also did very well and made it to my top nine. I think I definitely need to do these again next year right!?
8. Introducing Lisa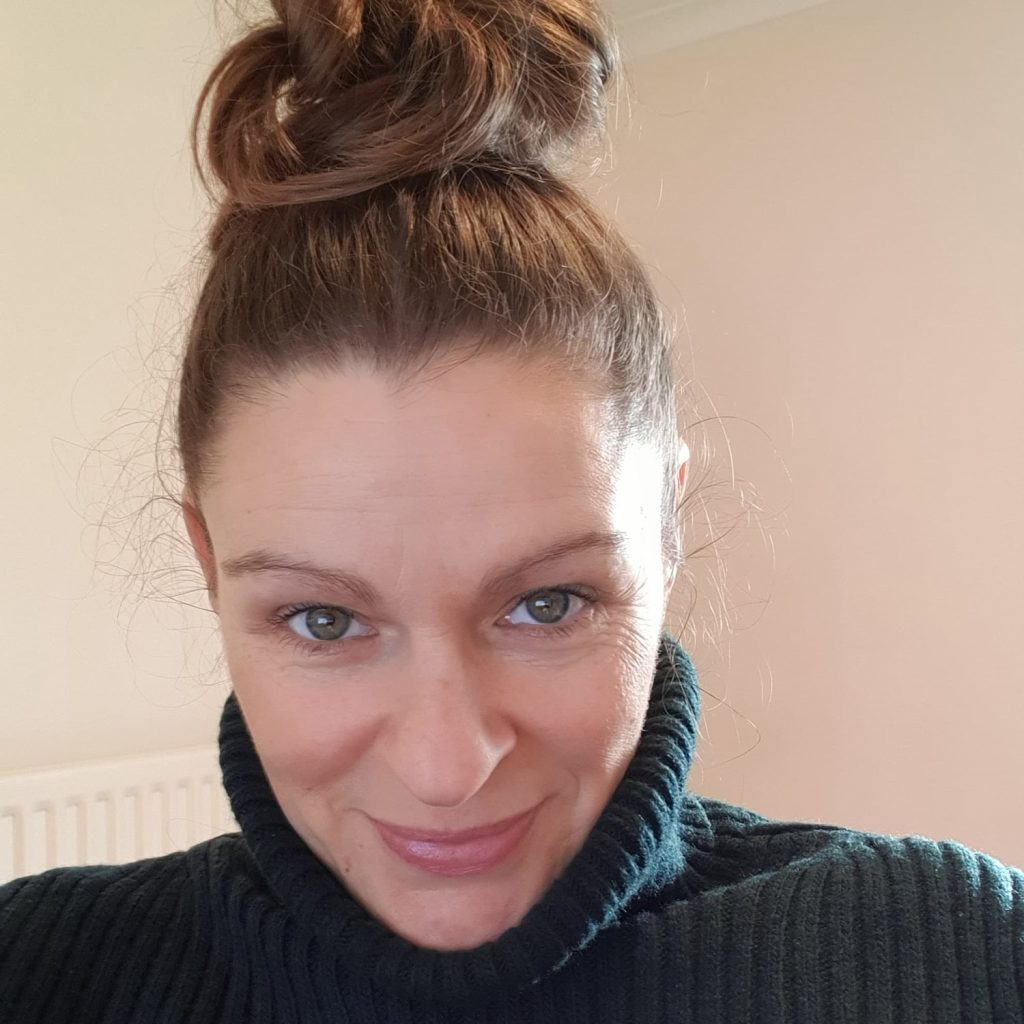 2020 has definitely been about putting myself out there. I am not very good at putting myself in front of the camera but I knew this year more than ever I needed to put a face to my business. People love to know about people, myself included, so sharing a little about me along with a photo had to be done here and there. I have actually loved the response too so expect to see more of me in 2021.
9. Doing What I love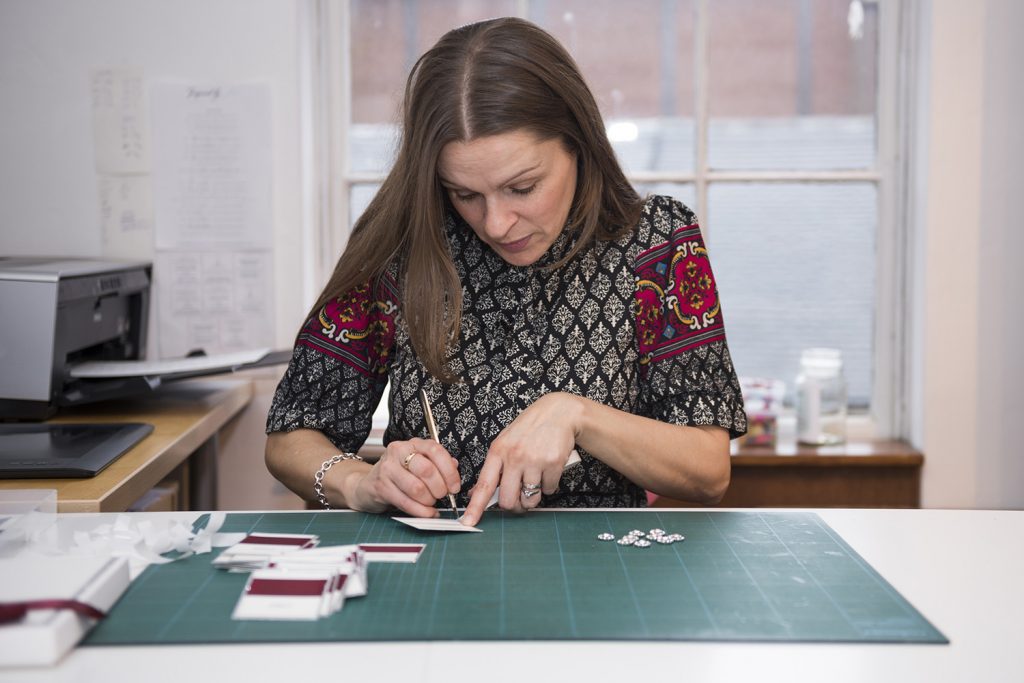 I love that this is my last photo as this is me doing what I love, making wedding stationery. Hopefully 2021 will see me doing lots more of this and of course, I will be sharing.
It has been quite therapeutic to do this blog and actually take some time to focus on the positives from 2020. On a personal note, I got to spend precious time with my family and we got lots of work done on our house (which is a renovation project). For my business, I have learnt an immense amount. I have completed courses, attended challenges and connected with lots of other wedding suppliers which has been so valuable. I even won the title of 'Champion Blogger' which I am really rather proud of.
So thank you to each and every person that has supported me throughout this strangest of years and a particular thank you to Maddy Shine for encouraging this and all of my blogs. Maddy has been one of my many inspirations and motivators for this year. She also creates the most amazing GIFS. Go check her out here.
So all that remains is for me to wish you and your family a peaceful and cosy Christmas however you may be spending it. Take care lots of love.
2021….BRING IT ON! Cheers.

Instagram top nine posts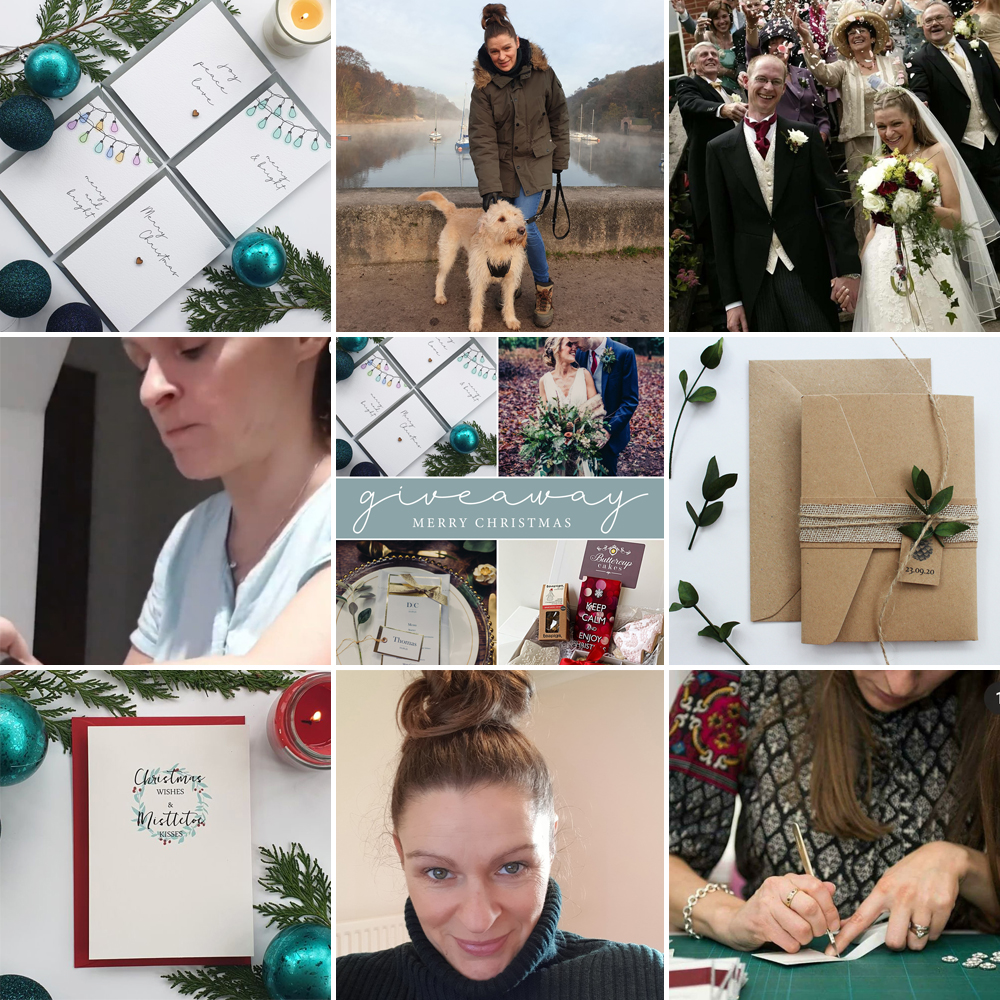 1. Dare I mention the 'C' word!!?
2. Starting my day with a brisk walk with @moofydoodle.
3. Today is our wedding anniversary. 15 years!
4. Who can relate!?
5. G I V E A W A Y – As Christmas approaches, we want to spread some joy and thank our fantastic followers for your support with this FAB giveaway.
6. I am still here, drowning in invitations!!
7. After the AMAZING response to my Christmas card post yesterday (thank you), I thought I had better show you all my 2nd range.
8. T H A N K Y O U – To every single person that has ordered Christmas cards,
9. Hello – I seem to have had lots of new visitors to my page over the last few weeks so thought I would introduce myself. 🙂
To view my wedding stationery collections and for more information regarding bespoke wedding stationery, please click HERE.